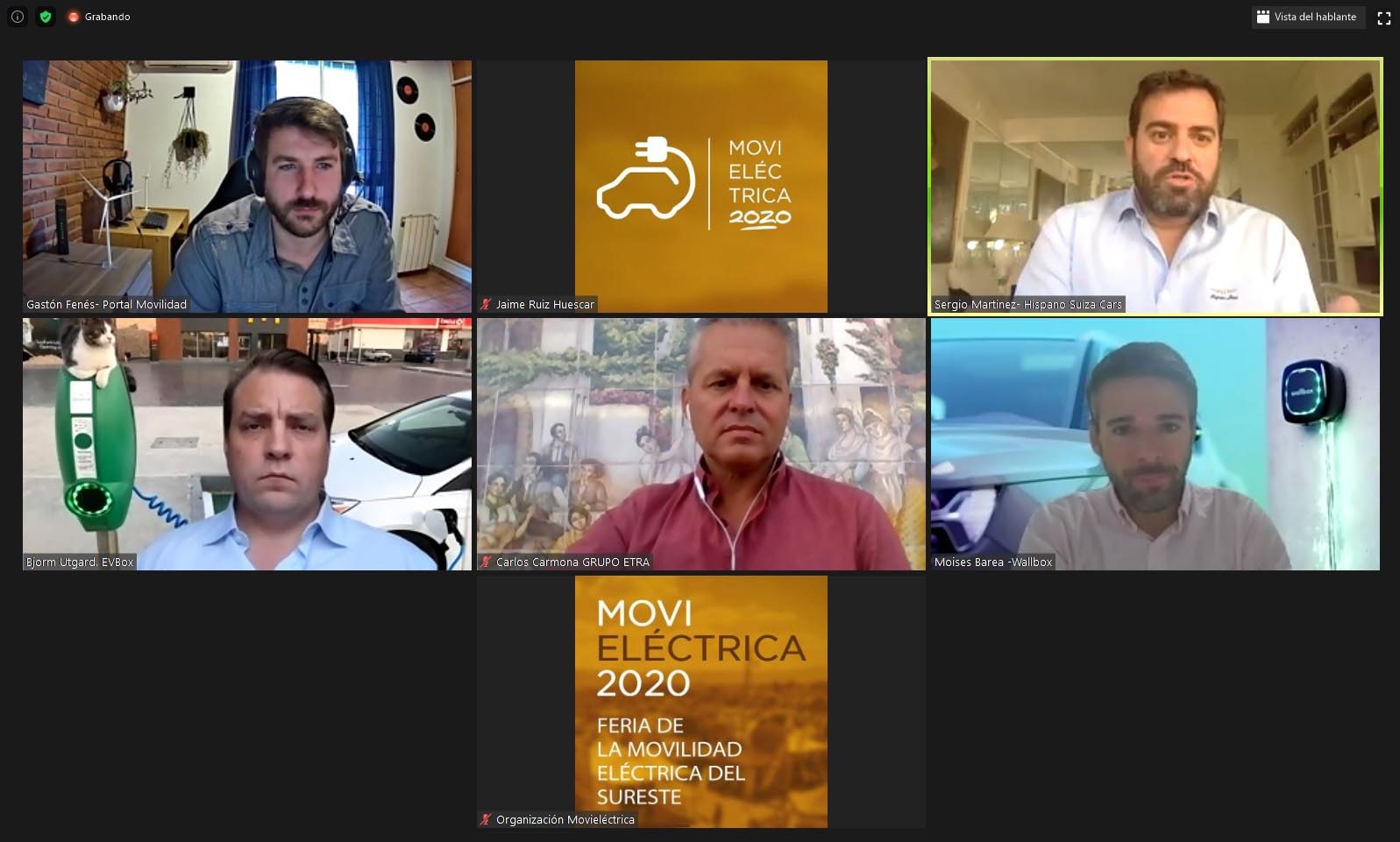 E-Mobility users should be placed at the core of electric charging infrastructure design. This is at the very heart of the USER-CHI project, said Carlos Carmona – Sustainability Director at GRUPO ETRA – in the speech he delivered at MOVIELECTRICA last Saturday, 26 September.
The conference is one of the largest and most important e-Mobility fairs in southern Europe, bringing together some of the most relevant stakeholders of this industry. During the event, exceptionally in a full online format, 21 speakers from Spain, France, the Netherlands and south America joined via video conference to share their expertise, experience and vision for e-Mobility.
"The event was an outstanding opportunity to raise awareness on the need to shift to zero-emissions means of transport and to foster the development of public and private partnerships to speed up the process of adoption of the electric vehicle in Europe," said Jaime Ruiz Huescar, CEO of CITIES FORUM, the host organisation and a USER-CHI partner.
Alongside CITIES FORUM, the city of Murcia provided institutional support, and USER-CHI coordinator GRUPO ETRA was actively involved in one of the most relevant sessions: "Leadership in the e-Mobility sector."
With more than 500 registrations and plenty of dynamic discussion, people's great interest and willingness to learn about the latest e-Mobility developments was made clear.
The event will be celebrated in a physical format in mid-2021, providing the COVID-19 restrictions will allow it.